HOW TO SPOT FAKE/REPLICA LOUIS VUITTON EVIDENCE SUNGLASSES

Louis Vuitton Evidence sunglasses come in two fits: Western and Eastern. Eastern fit Evidences have a longer nose bridge and are better suited for those with lower nose bridges and/or smaller faces. They were more widely released in the eastern part of the world, such as Asia. Western fit Evidences have a model number that ends in "W" while Eastern fit Evidences have a model number that ends in "E." Evidences were initially released with a price point of $675. As of 2013, they currently retail at $735.

The sculpted and highly polished Louis Vuitton Evidence sunglasses are the reinvention of the classic aviator sunglasses. Its acetate frame is accentuated with gold/silver metal details, embellished with the monogram symbols. The bridge and tips are enhanced with metal inlay for added support and protection.

The lenses are graded: they are a darker grey color at the top and gradually become lighter in color towards the bottom (the grey Evidence lenses have a light pinkish hue to them). "LV" is etched on the left top corner of the left lens. Many people state that the gold metal parts are 14k gold, but this is false. The monogram pattern is lightly etched on the top metal piece, not heavily etched.

Newer models have flex hinges, which enable the arms to bend inwards and outwards. The "LOUIS VUITTON" logo found on the inside left arm is also smaller in font than previous releases. The best indications of authentic and replica/fake Evidences are the angle of the arms and the inner arm hinges: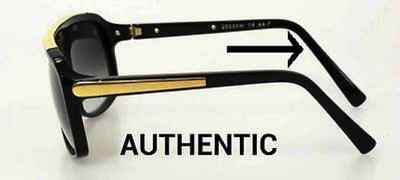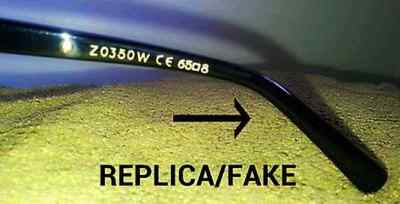 There is spacing on the inner hinges of authentic Evidences, that replica/fake Evidences lack: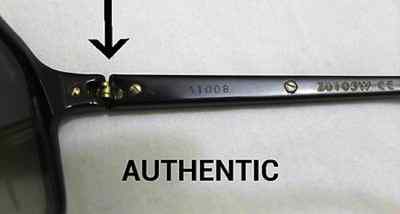 HOW TO SPOT FAKE/REPLICA LOUIS VUITTON ATTIRANCE SUNGLASSES

1. Louis Vuitton Attirnce Sunglasses were only released in these color ways: black, blue, and red.

2. Authentic Attirances have the LV logo engraved on the top corner of the lens: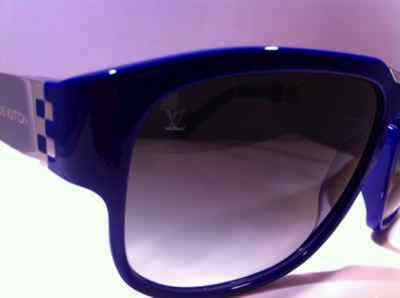 Fake/Replica: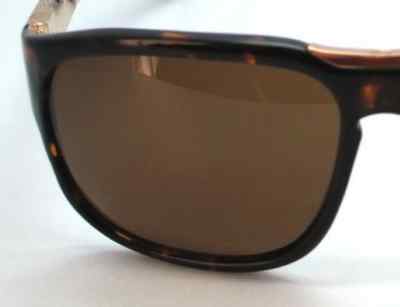 Fake/Replica:

Authentic: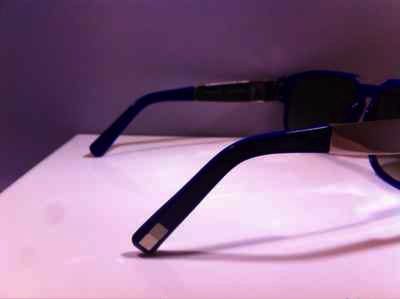 4. The screws and hinge details on the inside of the arms are off on fake/replica Attirances.

Fake/Replica:


Authentic: